Moving you forward through
customised intellectual
property strategy
and conflict resolution.
Solved with grace
TULIP is a boutique consultancy agency in the field of intellectual property. We help our clients choose the most efficient way to safeguard their strongest competitive advantage. For some, this may be a trademark, design or patent registration. For others, it could be contracts and measures to insure a trade secret protection, or perhaps a coexistence agreement with another competitor. Whatever the case may be, we bring all our experience, expertise and passion to give our client security and certainty to safely develop their innovations, as well as a way to maximize the return on their investment.
Our approach reflects our core belief that clients need fast and cost-effective, but also thorough solutions to their intellectual property challenges. Therefore, we bring speed to our process, but also take the time to analyse our clients' business in order to offer strategy that would best serve their interests.
What we do
Registration
We assist with the protection of the various forms of intellectual property – trademarks, designs, patents, geographical indications, copyrights and trade secrets. We provide representation before Bulgarian, European and international bodies and institutions. We cooperate with colleagues in various jurisdictions to provide you with the best options for expanding your business globally.
Enforcement
We help our clients prevent unauthorized use of their intellectual property and enforce their rights against imitators and infringers on the market in Bulgaria. For multi-jurisdictional matters across Europe and the world, we work with trusted partners in various countries.
Valuation
Intellectual property often represents one of the largest asset classes that a company holds. Unlocking its value is a key element in any business sale. We provide due diligence analysеs and valuation of trademarks, designs, patents, copyright, databases, customers lists, training systems, distribution networks and other
know-how that make up the intangible assets of a company.
Conflict resolution
Clients rely on us to also make intellectual property issues affecting their business go away. We draw on our experience and expertise in negotiations and out-of-court agreements, mediation and alternative conflict resolution to offer you techniques for achieving your priorities in negotiations and commercial disputes.
Clients
Our clients are original, hardworking and passionate about what they create and share with the world. We enjoy working with them and appreciate the opportunity to be inspired by their authenticity and innovation.
What they have to say about us:
Who we are
We are experienced and passionate about bringing value to our clients with the tools of intellectual property and alternative dispute resolution.
We believe there is an elegant way out of every situation and are eager to work with our clients towards success and growth regardless of the challenges we face.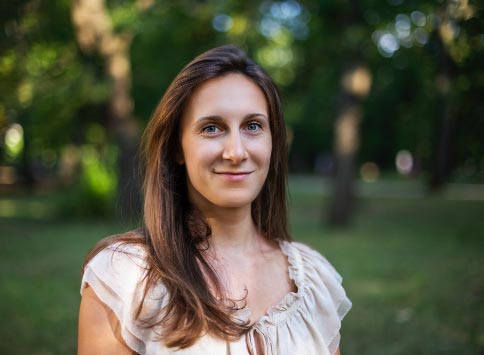 Milena Kichashka
Bulgarian and European Trade Mark and Design Attorney
Appraiser of IP
Mediator
Milena Kichashka specializes in IP valuation, enforcement, dispute resolution and negotiations. She is experienced in opposition and cancellation proceedings before the Bulgarian Patent Office and the EUIPO, having worked for the Litigation Service and the Boards of Appeal of the EUIPO.
She has been on every angle of an intellectual property dispute – representing sides, taking decisions and defending decisions before the Court. Milena is skilled in alternative dispute resolution, out-of-court settlements, co-existence agreements and mediation. She is an active participant in national and international forums on any subject that concerns the development of the IP legislative framework and practice.
Insight and inspiration from the
latest case-law and practice
The recent case-law from the General Court and the Court of Justice demonstrates that 3D marks that represent the shape…
The Bulgarian Patent Office has adopted new Schedule of fees. The changes concern mainly the trademark fees. Now almost all…
Bulgaria has finally adopted the new Law on Marks and Geographical Indications. The new act was necessary because of the…
Want to work together?
Get in touch with us!
Contacts
[email protected] | 0885545698
Address for correspondence: Bulgaria, 1504 Sofia, Oborishte Str. No. 24, P.O. Box 4
Credits: We appreciate and enjoy creativity in all its forms, so we wanted to use the space of our web-site to display original creative expressions. We start with a brilliant artist – Kalina Toneva with her paintings of emblematic locations in Sofia with signature architecture, culture and spirit. We are grateful to her, for sharing her art with us and for helping make this web-site more personal and special.